You are here
Local Funding Sources: Vermont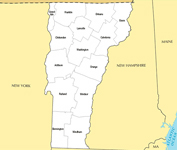 The Grantsmanship Center training coming to:
Get your community trained!
Training may be in the planning stages right now, so subscribe if you'd like to be the first to know when it's coming to your area. Or find out how easy is it to host our training and get your staff trained for free! Email Gail Brauner or Stephanie Dameron or call us at (800) 421-9512. We look forward to hearing from you!