History & Founder
A History of Excellence & Commitment
The Grantsmanship Center was founded in 1972 by Norton J. Kiritz to teach nonprofit and government agencies how to plan effective programs and how to get grant funding to support them.
Before then, no training on grant proposal development existed and many organizations, especially small, grass-roots groups, lacked the skills to compete for grant funding. Hard to imagine such a world when today there are all kinds of workshops from various universities, consultants and nonprofit centers all across the country and the world. Check the best ones and you're likely to find they are rooted in work that originated with The Grantsmanship Center.
The Center began as a Los Angeles project, but as word of alumni successes spread, demand rapidly expanded. Soon organizations from throughout the United States were asking to host the training in their own communities. By 1975, The Grantsmanship Center was conducting more than 100 workshops a year across the country.
Training
Since it was first offered in 1972, the original Grantsmanship Training Program has been continually updated and remains the standard in the field. And now, the Center offers five additional training programs: Essential Grant Skills, Competing for Federal Grants, Grant Management Essentials, the Research Proposal Workshop, and Social Enterprise for Nonprofits.
The Center is known for its customized training programs tailored to address special circumstances of the organization requesting this assistance. We collaborate with public and private nonprofits to design custom training approaches, partner with grantmakers to provide special training programs, and sometimes train grantmakers' staff.
All of our trainings use The Grantsmanship Center's Listen & Discuss, Do & Review®curriculum, which independent research has proven to be highly effective. Each year, thousands of people graduate from our training programs and join our roster of more than 125,000 alumni. Check out our training archive.
Publications
Throughout its history, The Grantsmanship Center has provided valuable publications for grantseekers. The Center's Program Planning & Proposal Writing model, published in 1973, has been adopted by foundations, government agencies, and nonprofits throughout the world. It is the enduring standard in the field and the basis for most other training and writing on this subject. With over a million copies in print, it is the most widely read publication in nonprofit history.
The Grantsmanship Center News was published in hard-copy print format between 1973-2005 (reformatted as Grantsmanship Center Magazine from 1992-2005) and reached over 200,000 nonprofit and government agencies at its peak. These periodicals "paved the way for the journalists who today scrutinize charities and foundations with growing sophistication and skepticism," according to The Chronicle of Philanthropy. Archives of the The Grantsmanship Center News are now available at the Library of Congress. The Grantsmanship Center News continues to live on in a digital format offering a vast array articles availabe on this website under "Resources."
In 2011, the Center began a vigorous update of our classic articles library as well as developing new publications. Expansion of publications includes a focus on practical, grantee-focused topics related to grants management.
Consulting Services
The Grantsmanship Center Consulting Service, launched in 2011, is a natural extension of our training programs and publications. In keeping with our philosophy of capacity-building for the nonprofit sector, the Center focuses on helping individuals and organizations build essential skills and competencies. We don't do the work for you—we teach you how to do it.
In addition to assisting staff at public and private nonprofit organizations, we also provide consultation to grantmakers, assisting in the revision of application guidelines and review processes.
Alumni Follow-up Support
The Grantsmanship Center's follow-up support for alumni includes significant value-added benefits at no additional cost.
Graduates of the Grantsmanship Training Program, Competing for Federal Grants workshop, and Research Proposal Workshop receive a proposal review by the trainer within one year of completing the class; full access to the Alumni Membership Program for one year; training and publication discounts; and the ability to submit questions to the Center.
Graduates of the Essential Grant Skills workshop receive full access to the Alumni Membership Program for six months and discounts on publications.
The Alumni Membership Program provides GrantDomain, an exclusive website and, in addition to other resources, includes extensive funder databases that are user friendly and continually updated.
The Grantsmanship Center's Depth and Quality Continues to Grow
As the Center's trainers work with public and private nonprofit staff throughout the nation, we hear first-hand about the problems you confront in securing funds to support your organization's work. In 2013, the Center launched a new website, and continues development of expanded technical assistance services and products.
Stay tuned.
NORTON J. KIRITZ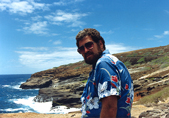 Norton Kiritz's concept for The Grantsmanship Center training for community-based organizations originated during his tenure as planning director of the Los Angeles Community Action Agency in the 1960s. He worked with dozens of local community groups, most of which were unable to find the financial support they needed to keep their fledgling programs alive.
Norton believed that, rather than hiring outside fundraisers to apply for grants, these groups needed to write their own proposals, integrate program planning into the process, and make ongoing grant development a priority. Norton envisioned a "community grantsman project" that would enable grassroots organizations to compete with larger, better-known agencies on an equal footing.
Norton also campaigned for grantmakers to be more open about their decision making practices. He was a member of the Donee Group, which spearheaded a landmark investigation that exposed the insularity of traditional philanthropy. After Congress established a blue-ribbon panel in 1975 to examine the state of grantmaking by tax-exempt foundations, his testimony before the Filer Commission, along with other members of the Donee Group including Pablo Eisenberg, Jim Abernathy and Ted Jacobs, was a key factor in its decision to establish the National Committee for Responsive Philanthropy, an advocate for grant recipients and those they serve.
Norton Julian Kiritz, founder of The Grantsmanship Center, passed away in January 2006 at the age of seventy. However, his revolutionary impact on the nonprofit world will not be forgotten. Obituaries can be found in the New York Times and the Los Angeles Times. The Chronicle of Philanthropy's article, "Giving Charities a Voice" by David Cay Johnston, also describes Norton's legacy in the nonprofit world.