You are here
Understanding Capacity Building Grant Proposals

Printer-friendly version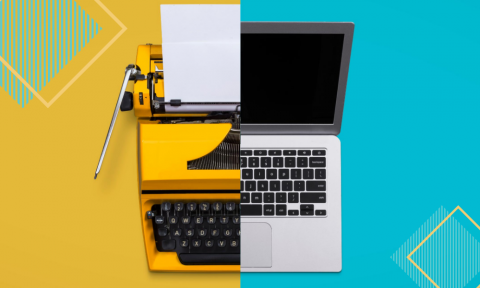 A capacity-building grant is a specific type of award meant to strengthen an organization's systems and thereby increase its effectiveness. The term is a little confusing, so it's not uncommon for grantseekers to think the purpose of these grants is to increase service capacity and expand programming. While strengthening internal systems can eventually result in expanded service capacity, that's not the immediate focus here.
Capacity-building grants respond to internal, organizational needs that impact a nonprofit's stability and efficiency. Here are a few examples of the types of activities appropriate for a capacity-building proposal.
Strategic planning to guide organizational development and services for a two to five-year period
A database system to efficiently capture and organize data on service delivery and outcomes
A fund development plan to help diversify and expand funding streams
Upgraded technology to enable staff to work more efficiently
A volunteer management system to support service provision in a cost-effective way
Succession planning when long-term leadership is close to retirement
Exploration of mergers when combining two nonprofits could result in increased stability, cost efficiencies, or service reach
There are two structural differences between a capacity-building proposal and a proposal for a program that will directly address a community problem.
The Problem – Rather than describing and documenting a troubling community situation, the proposal will describe and document an internal organizational need that is preventing maximum effectiveness. "It's fine to acknowledge the need for improvements and upgrades," said Floersch. "But take care that the proposal doesn't indicate that leadership has been asleep at the wheel. There's a difference between the need for improvement and the need to salvage something that's been neglected."
The Outcome – Rather than direct changes in a community situation, the outcome of the grant-funded project will be a product such as a strategic plan, a new database, upgraded technology, a fund development plan, or a succession plan. "Even though the outcome is a product, be sure it's S.M.A.R.T. (specific, measurable, achievable, realistic, and time-limited). For example, what type of database will be in place? By when? What information will it capture and manage? Be sure that what you plan to achieve is realistic.
Because the bottom-line purpose of fortifying systems is to enable organizations to provide ongoing benefits to constituents, it's important that the grant proposal make a clear connection between the organization's internal improvement and the long-range benefit to the community.  Especially now, as nonprofits struggle to deal with the complications of service delivery during the COVID Pandemic, funders are turning a focus to helping nonprofits shore up their operations to survive myriad and unprecedented challenges. If you haven't already done it, step back and consider the new systems that could help you move successfully into a changed environment. Nonprofits with strong bones are more likely to weather storms and continue to deliver relevant services over time. Be sure your capacity-building proposal articulates your long-term vision.
You're welcome to link to these pages and to direct people to our website.
If you'd like to use this copyrighted material in some other way,
please contact us for permission: info@tgci.com. We love to hear from you!
A follow-up study of 385 of our graduates found documented that they won grants totaling over $21 million within just six months of completing the 5-day Grantsmanship Training Program®. Our training produces results!