You are here
To Win Grants, Mix it Up

Printer-friendly version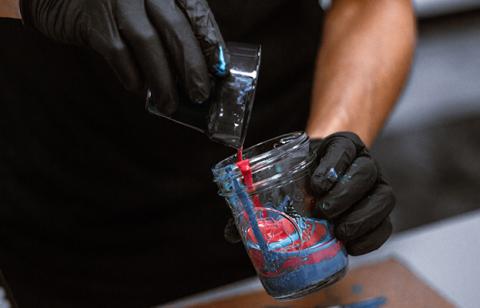 by Barbara Floersch. 
December 24, 2019
Funders want to hear your story–the narrative of what your organization does and how that work improves lives and strengthens the community. The story may be the hook, but unless you can back-up feel-good anecdotes with cold hard numbers your case for support won't result in a grant. The argument can't be all soft storyline or all hard facts. The alchemy of a winning proposal is in how you mix the ingredients. It's got to be just right.
Most nonprofits excel at sharing stories: the plight of those they serve, uplifting examples of how their services touch lives. But when it comes to reach and impact, too many nonprofits offer vague statements rather than specific metrics. Polish your stories. They matter, but don't neglect the other half of the equation. The most successful nonprofits build and maintain systems that provide hard data to underpin their storyline.
How many and how much? To understand the reach of your activities, funders need to know how many people participate in your services each year. To understand the depth of your contribution, funders need to know how much service you provide. How many counseling sessions, nights of shelter, delivered meals, tutoring programs, or art exhibitions?
Exactly who benefits? To put your services in context, funders need relevant demographics about those you serve and about the geographic area in which you work. For example, data such as income averages, educational levels, crime rates, unemployment rates, or health-related statistics could be important depending on your work.
What are the results? What changes are your services producing? How much change? Activities are only a means to an end, and that end is impact. It's essential to define how you'll measure the impact of your services and to consistently gather and analyze relevant data to track results.
A good storyteller with strong supporting data is a formidable competitor for grant funding. The time you spend refining your narrative and gathering data will pay off.
- Barbara Floersch, Chief of Training & Curriculum
We welcome you to link to these pages and to direct people to this information on our site.
Please contact us for permission if you'd like to use this copyrighted material in some other way:
info@tgci.com. We love to hear from you!
© Copyright 2019 The Grantmanship Center. All rights reserved.
A follow-up study of 385 of our graduates found they had won grants totaling over $21 million within just six months of completing the 5-day Grantsmanship Training Program®. Our training produces results!