You are here
Concept Papers and How to Use Them

Printer-friendly version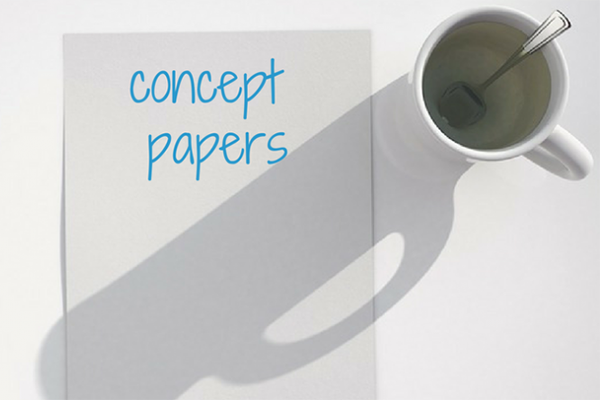 There are many decisions involved in planning programs and developing grant proposals. While there are a lot of people involved in planning: program managers, financial staff, community members....They're each providing their input, their viewpoints, and contributing to decision-making. With all of the decisions and all of the people involved, it's easy to see how there can be misunderstandings.

The purpose of a concept paper is to lay out the basics of a grant proposal so that everyone involved in planning and implementation (from your organization or a partner's) agrees on what will be in the proposal. This promotes good relationships and helps you get letters of commitment from your partners, as well.
There are also other uses for concept papers. Within your organization, you may use one to lay out your ideas to administrators and colleagues to decide whether to seek grant funding. And once you've decided, you may use a concept paper with the board to get approval for submitting a proposal. With the public, concept papers promote accurate and consistent communication.
A concept paper is brief - two pages, three at most - with just enough detail to lay out the basics of the grant proposal. You're going to identify the applicant, the funder, and give a contact person for questions, then briefly describe what's going to be in the proposal.
Concept papers promote mutual understanding and agreement; they're useful for internal decision-making; they facilitate consistent communications; and they're a respectful, professional way to work with others.
Want a more hands-on experience? We help you develop concept papers in our more advanced, five-day training, Competing for Federal Grants. View the federal grants training schedule here for more information.
— Barbara Floersch, Chief of Training & Curriculum
We welcome you to link to these pages and to direct people to this information on our site.
Please contact us for permission if you'd like to use this copyrighted material in some other way:
info@tgci.com. We love to hear from you!
© Copyright 2012-2017 The Grantmanship Center. All rights reserved.