You are here
The Yellow Jacket

Printer-friendly version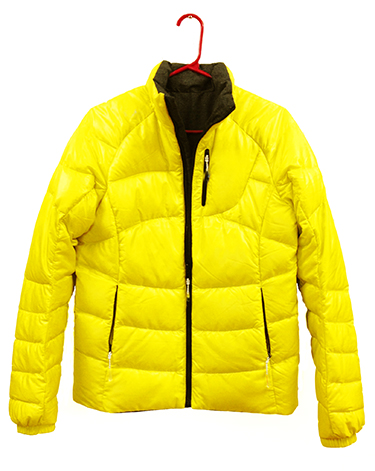 Here's a story from the early days of The Grantsmanship Center—a valuable lesson learned in 1972, still relevant today. Norton Kiritz, founder of The Grantsmanship Center, shared this experience with his classes.  Hope you enjoy this brief tale from a class transcript.
*****
"We started as a volunteer effort with space donated by the Los Angeles Urban Coalition. John Dalessio was president of the coalition. He said, 'We've got to stop this, I'm tired of feeding you copy paper for free. You've got to go get some money. Why don't you talk to this guy who's on my board?'  I said, 'Fine.'
"The guy on his board was the head of Bekins Moving & Storage Co. and the Bekins Foundation was a big time operation. I didn't know anything about foundations in particular but I knew a lot about government grants.
"The meeting was set up for a place I'd never heard of called the California Club. It was his turf, not mine. I had no idea where I was going. I didn't research it. (These are key things one needs to do.)
"I thought I had to dress up, looked in my closet and I had a brand-new, bright yellow ski jacket. At that time, the California Club was not open to bright yellow ski jackets. Certainly not anybody with a beard and yellow ski jacket. So it was a horrible experience. He was only too pleased to get rid of me and I was too pleased to get out of there.
"I came back to our office and talked to Jack—Jack Shakely, our first trainer. It wasn't that I was dressed inappropriately. It was that I had done no homework. If I had done my homework, I never would have gone, and I told him that. I said, 'You deal real well with these people. You have suits and ties and all that good stuff. Next time this happens, would you do this?' He said, 'Sure.' And he was great at meeting people as he proved later with his many years as president of the California Community Foundation.
"Grantsmanship is not just grant proposal writing. That's only a piece of it. It's just part of the bigger picture. You need to think about what your place is in your organization and what kind of resources you have and they have—people resources."
From the transcript of Grantsmanship Training Program, December 2005 - Trainer: Norton Kiritz 
We welcome you to link to these pages and to direct people to this information on our site. 
Please contact us for permission if you'd like to use this copyrighted material in some other way: 
info@tgci.com.  We love to hear from you!
© Copyright 2014 The Grantmanship Center. All rights reserved.
You're welcome to link to these pages and to direct people to our website.
If you'd like to use this copyrighted material in some other way,
please contact us for permission: info@tgci.com. We love to hear from you!
A follow-up study of 385 of our graduates found documented that they won grants totaling over $21 million within just six months of completing the 5-day Grantsmanship Training Program®. Our training produces results!