You are here
How to Evaluate a Grant Development Professional

Printer-friendly version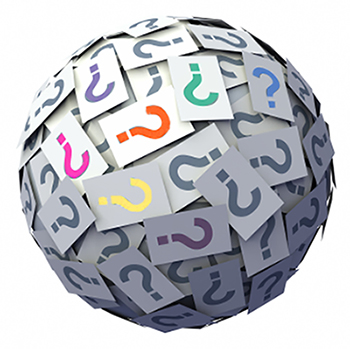 Several times each year, people ask The Grantsmanship Center how to evaluate the performance of grant development professionals. Here's what we tell them:
Because a grant professional is paid to secure funding, a supervisor may be tempted to judge the employee's competence by the total dollar value of successful proposals. But that approach is unrealistic and likely to lead to high employee turnover. The proposal writer's work is only one of many complex factors that determine whether a grant application results in a grant award.
Grant development professionals should be assessed by the same criteria used for other staff members. A key factor is how much knowledge and insight the person doing the assessment has. For meaningful employee assessment, the supervisor must have a solid understanding of the grant acquisition process.
Employee evaluations typically use such criteria as completion of assigned duties, skill level, initiative, productivity, professionalism, and attitude. Some evaluation systems score each criterion on a scale of 1 through 10; others require a written narrative. While a performance evaluation must always respond specifically to the employee's job description, here are some items supervisors might consider when evaluating a grant development professional.
Completion of Assigned Duties
To what degree does the employee demonstrate understanding of job responsibilities, attention to responsibilities, and compliance with job demands? If, for example, the job description includes identifying new funding sources, does the employee conduct ongoing research and regularly identify new grantmakers appropriate to the issues the organization is addressing? If the job description relates only to grant proposal writing, does the employee submit, by or before the deadline, high quality documents that respond fully to application guidelines?
Skill Level
What skill level does the employee demonstrate when meeting job requirements? Is research thorough and well reasoned? Is writing clear, logical, concise, and responsive to guidelines? Is project management well organized? Are written and verbal communications clear and professional? Are deadlines always met? Are job demands well prioritized, and is time managed well? Does the employee demonstrate the ability to work effectively with a variety of stakeholders, including other staff, board members, community members, and funders?
When the employee is the primary developer and author of proposals for federal funding, the supervisor might use review comments from federal agencies as one lens for assessing quality of work. Do the proposals written by the employee regularly score well and receive generally positive comments? But as an assessment tool, review comments have limitations. Complex federal proposals are team projects, and employees should not be held responsible for issues over which they had no control. Also, it's not unusual for one reviewer's comments to contradict another's. So in light of these variables, review scores, although helpful, should be used with caution. While most private and corporate foundations don't provide review comments, organizations do sometimes receive feedback on the quality of their grant proposals. Whether that feedback is positive or negative, the supervisor should assess it objectively when evaluating the grant development professional.
The hit rate alone—the percentage of grant applications that result in awards—is not a meaningful measure of competence. A federal proposal, for example, can score very well—even in the high 90s out of a possible 100—and still not be funded. And if a proposal writer plays it safe, applying only to tried-and-true funders, is that best for the organization? The employee may have a good hit rate, but what about the creativity, risk taking, and thinking outside the box that may lead to relationships with new funding partners? That essential work takes time—and usually more than one proposal—before a grant is awarded. Always playing it safe can lead to lost opportunities and stagnant approaches.
The proposal writer's job is to develop and write professional-level, competitive grant requests, and the supervisor's job is to evaluate the quality of that work.
Initiative
Initiative might be demonstrated by great attention to detail; willingness to work late hours when necessary; creative ideas and approaches that lead to higher quality, greater efficiency, or new funding avenues; pursing professional development opportunities; using experiences to improve performance; or helping other staff members.
Productivity
The number of grant proposals developed and submitted is, by itself, not a meaningful measure. First, if an organization does not have a grant submission calendar in place, the research involved in identifying appropriate funders and establishing the annual schedule will limit the time available to organize and write applications. Laying such a foundation may delay the submission of the employee's first grant proposal for a few months, yet that research is critical for success and will provide value for years to come.
Second, it can take months to develop a complex government proposal. And while it may take only a few days to write a proposal for a private foundation, the advance work with the foundation's administrators and board members to pave the way for the request may require much more time.
A knowledgeable supervisor should have a good read on whether an employee is working at full capacity and should also know whether the employee's capacity is limited, adequate, or superior.
Professionalism
Does the employee meet deadlines; take responsibility when mistakes are made; behave respectfully in stressful situations; represent the organization well when interacting with community members and funders; communicate clearly and appropriately; abide by organizational policies and procedures; arrive at appointments on time; speak up when necessary; follow-through on commitments?
When it comes to grant proposals, the value of teamwork can't be overstated. Highly skilled employees can lead a team project effectively, but they can also serve as one of the workhorses contributing ideas and knowledge and graciously accepting guidance from the team leader. Because a successful grant application requires input and collaboration from administrators, other staff members, community members, and beneficiaries, a grant development professional's ability to work with others and to facilitate group processes should be a key consideration.
Attitude
Does the employee accept constructive criticism gracefully; have a sense of humor; deal with mistakes openly and learn from them; treat other employees respectfully; avoid inter-office conflicts?
—————
Grant development professionals who excel in all these areas are more likely to be successful in securing grant awards. They're also likely to be highly productive, submitting a variety of grant proposals throughout the year. Still, the factors that affect success are incredibly diverse—the reputation and professionalism of the organization; the quality of the program or evaluation design; the qualifications of proposed staff; the needs of the funder for diversity in geographic distribution of awards or types of beneficiaries; and more.
Don't be tempted to take the easy, obvious, but wrong approach to evaluating grant proposal specialists. The number of wins, the number of proposals submitted, or the amount of funding secured are, alone, not adequate indicators. By using a more meaningful set of guidelines to evaluate these employees, you can develop a stronger, more successful grant acquisition program for your organization.
—Barbara Floersch, Chief of Training & Curriculum
We welcome you to link to these pages and to direct people to this information on our site. 
Please contact us for permission if you'd like to use this copyrighted material in some other way: 
info@tgci.com.  We love to hear from you!
© Copyright 2014 The Grantmanship Center. All rights reserved.
—Barbara Floersch, Executive Director
You're welcome to link to these pages and to direct people to our website.
If you'd like to use this copyrighted material in some other way,
please contact us for permission: info@tgci.com. We love to hear from you!
A follow-up study of 385 of our graduates found documented that they won grants totaling over $21 million within just six months of completing the 5-day Grantsmanship Training Program®. Our training produces results!