You are here
How to Use Logic Models to Strengthen Grant Proposals

Printer-friendly version
How to Use Logic Models to Strengthen Grant Proposals
Thursday, June 6, 2019 - 11:00 a.m. - 12:00 p.m. PDT
WEBINAR DETAILS
Cost:
$79 standard
$69 alumni (contact for details)
$149 for groups of 2-10 people
Duration:
45 minute presentation
plus 15 minutes of Q&A
Recording:
available for 60 Days
About the webinar
Logic models are the swiss-army-knife of the grant life cycle. They provide a clear framework that both streamlines your proposal development and makes it easy for evaluators to understand. Learn to use this tool to design great programs, develop winning grant proposals, and evaluate programs once they're funded.
This webinar shows you the key components of a logic model, how to develop your own, and how to use it across the grant life cycle. You'll be able to connect the dots between the community need, programming, and impact, helping you win more grants and make more positive change in your community.
About the presenter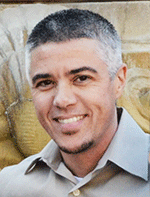 AJ King, Senior Trainer for the The Grantsmanship Center, brings more than 20 years of experience in public health, 16 years of grant experience, and over a decade as a trainer. Specific grant work includes proposal writing for the U.S. Department of Health and Human Services, U.S. Department of State, California Department of Public health, Los Angeles County Department of Public Health and numerous foundations; facilitating grant development processes; grant oversight; grant reviews; and program management.
Checkout is processed through Paypal, account not required
Have questions before you can make payment? Contact us at: christopher@tgci.com