MAC Inc., sponsor for: Grantsmanship Training Program-Online
Grantsmanship Training Program-Online
January 25 - 29, 2021
Sponsored by Maintaining Active Citizens, Inc. (MAC Inc.)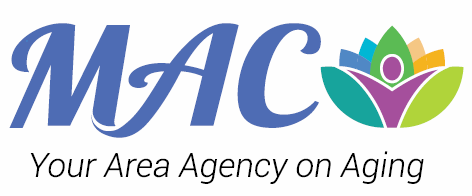 In this comprehensive, fast-paced, five-day training, you learn how to find funders that support your mission, how to create the core parts of an effective grant proposal and then, working in teams, you develop real grant proposals for team members' organizations. The exciting culmination of the class is the proposal review on Friday where, in a supportive and constructive environment, you analyze the proposals produced in class just like funders do—see what works and what can be even better.
You're in good hands all week, guided by a caring and expert trainer with decades of experience, eager to help you bring the best to your community. This class combines lively presentation with discussion and interactive exercises. Connect with colleagues, refine your ideas, and build skills as you master the ins and outs of grant proposal development. Leave this training enthused, full of new information, ready to command new skills into action, plus you have a stack of freshly reviewed proposals.

Special Opportunity! This training is being offered to selected nonprofits. The standard fee for this training plus the textbook, Grantsmanship: Program Planning & Proposal Writing, is $1,140. Thanks to underwriting by MAC, Inc., participants receive this valuable experience at a subsidized rate of $450.
Space is limited to only 24 participants. For questions or to apply, contact:
Pattie A. Tingle, Executive Director
Mac Inc.
ptingle@macinc.org
(410) 742-0525
Training Schedule. Online Learning Events are combined with exercises and reading completed between the online sessions for five, full and productive days—approximately 33 total hours of active learning. Please plan to devote time between the online sessions to complete the exercises and reading.
Online Learning Event Hours
| | | |
| --- | --- | --- |
| | Morning | Afternoon |
| Monday, January 25 | 9:30 a.m. - 11:30 a.m. | 2:30 p.m. - 4:30 p.m. |
| Tuesday, January 26 | 9:30 a.m. - 11:30 a.m. | 2:30 p.m. - 4:30 p.m. |
| Wednesday, January 27 | 9:30 a.m. - 11:30 a.m. | 2:30 p.m. - 4:30 p.m. |
| Thursday, January 28 | 9:30 a.m. - 11:30 a.m. | Group Work |
| Friday, January 29 | Group Work | 2:30 p.m. - 4:30 p.m. |
———————————————————————
MAC offers an abundance of services to help more active seniors live their lives to the fullest, such as helping retirees find meaningful volunteer opportunities through the RSVP program; while helping seniors seeking to improve their physical fitness and to take charge of their health through various wellness programs and classes; and a network of senior centers, where participants can enjoy recreational activities, fitness and educational programs, and the company of other seniors. Core services offered under the Older Americans Act include: Elder Rights, Caregivers, Nutrition (including Meals on Wheels), Health & Wellness, and Supportive Services.
MAC Inc. is one of the five oldest Area Agencies on Aging in the United States. Founded in 1972 as a pilot project, and formally established by the Older Americans Act, MAC, as a AAA, is charged with helping older adults live with independence and dignity in their homes and communities.